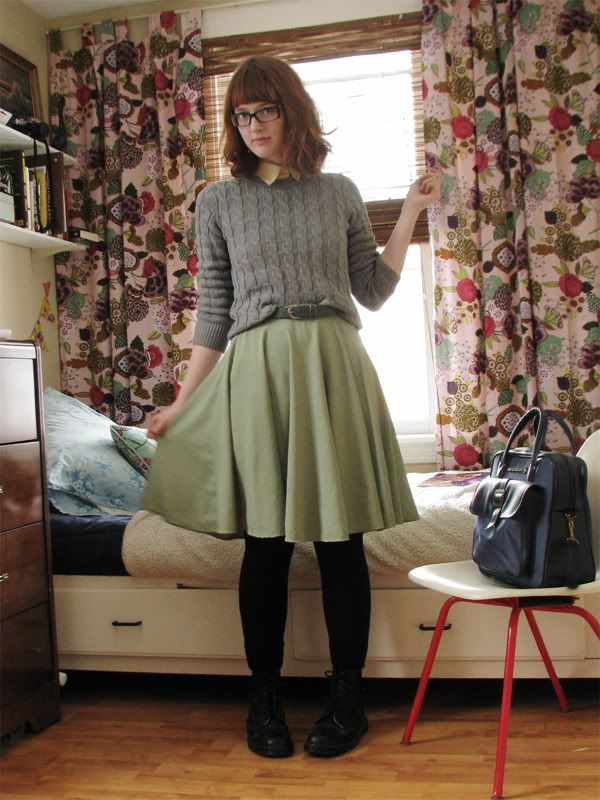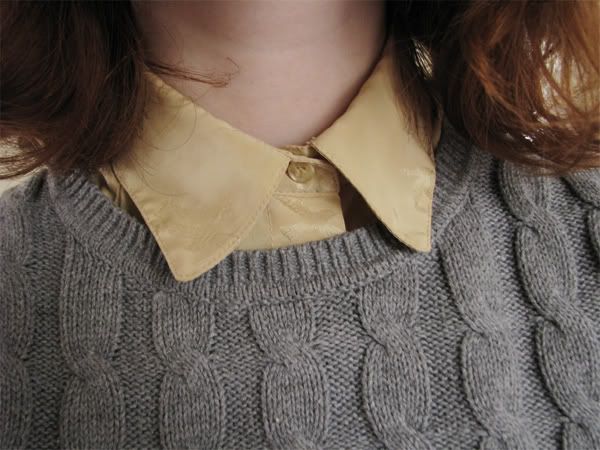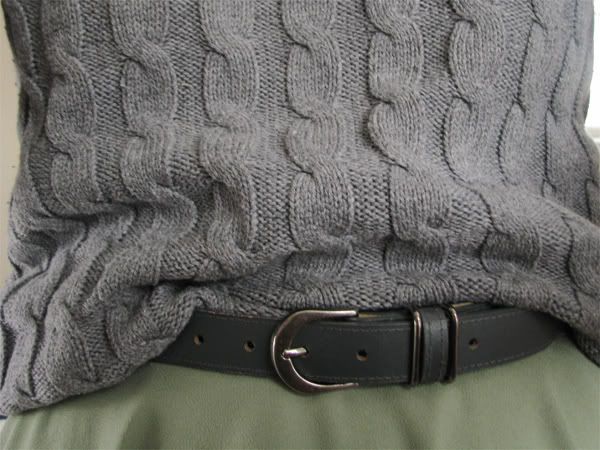 everything thrifted! except for the fleece-lined leggings
I'm (obviously) loving this belt-tucking thing I've been doing lately. It makes my outfits feel a little more casual, essential when I'm wearing Docs everyday. Also trying to summon Spring with a buttery yellow top and mint skirt. What did the groundhogs say about Spring? Is it soon? I hope so.
oh! and if you're wondering about that bag, it's a vintage Air Canada bag! It's so neat. I saw one on ModCloth's vintage section a few months ago.