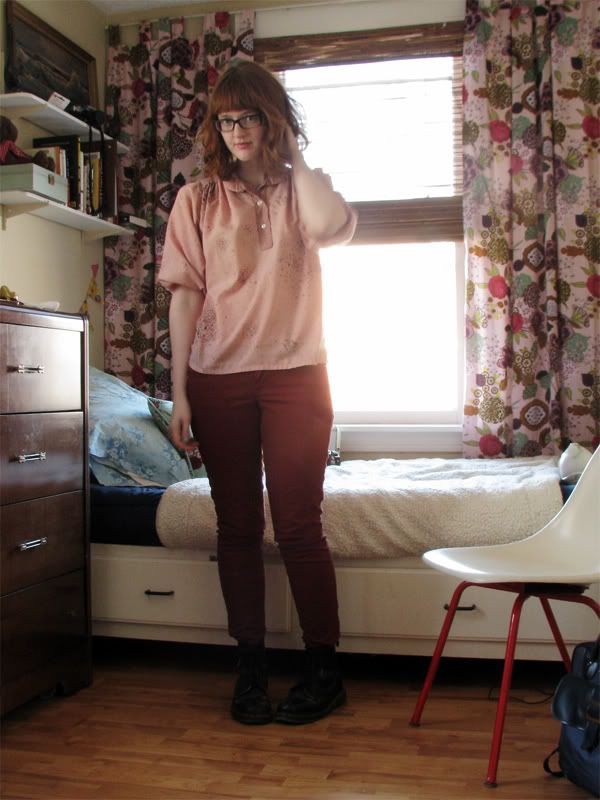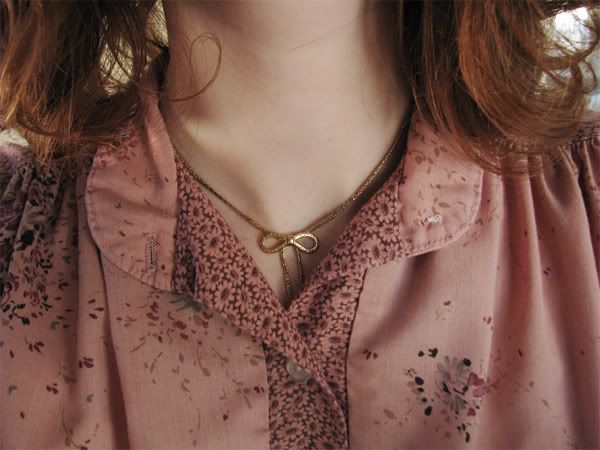 thrifted floral blouse doc martens, and avon bow necklace, old navy rock star jeggings,
If you were getting bored of the same background in every photo, TRUST ME, you were not alone! I hated it more than anyone! Experimenting with stacking furniture to make new makeshift tripods. This was achieved with two books, stacked on a footstool, stacked on a bench. Maybe I should just get an actual tripod...
This blouse looks to be handmade and it's one of my favourite thrifted articles. The two floral prints are perfect for each other!